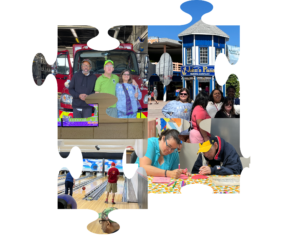 To Learn More about our program, Please contact us on our website by phone, email, or contact form. Our friendly team will be happy to answer your questions and provide you with more information.
Our Adult Day Train offers individuals with Developmental Disabilities a safe and welcoming environment to develop and work toward their goals. Our program is centered around self-directed activities and using personal goals to foster independence and promote individual growth.

We strive to offer individualized activities that help each person reach their maximum potential while emphasizing community inclusion and awareness.